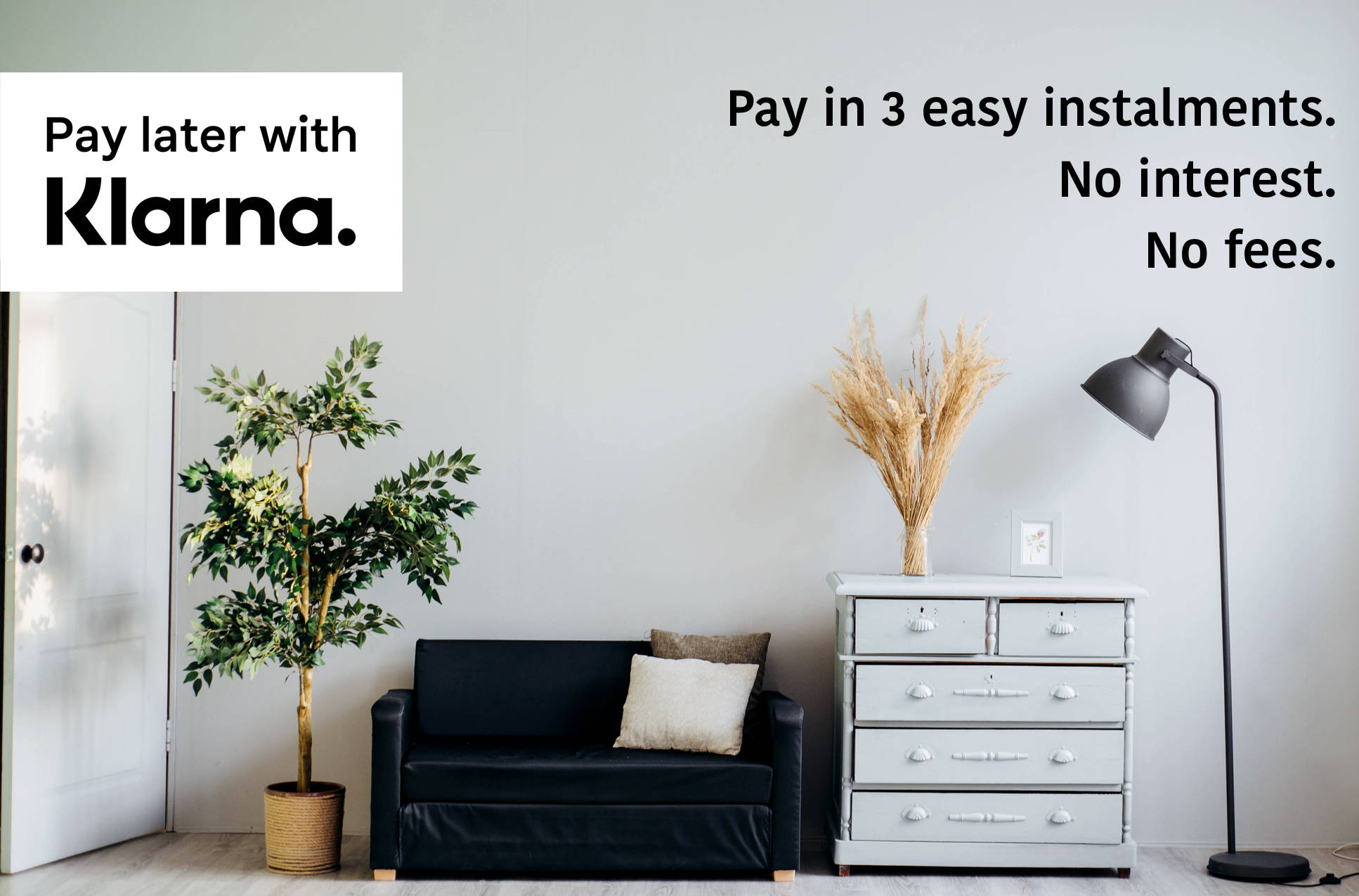 Buy it. Love it. Pay for it.
Try before you buy at REGENT gifts when checking out using Klarna payments. Choose to pay up to 30 days later or split the the payment of 3 easy installments at no extra cost, and only pay when you are happy with your order.
Klarna take the stress out of ordering online and give you extra peace of mind with the option to pay after you've received your order and are completely happy with it!
Two Payment Options with Klarna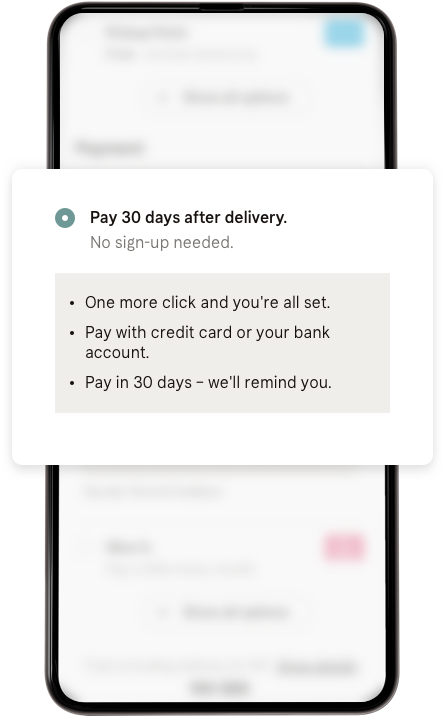 Pay up to 30 days later
Shop now. Pay later. Get up to 30 days to pay ensuring you love your items before you pay with no late fees or interest. Say goodbye to waiting around for refunds.
30 days to pay
No interest or fees for the service - ever
No credit application required
Try your goods before paying
Simple, safe and secure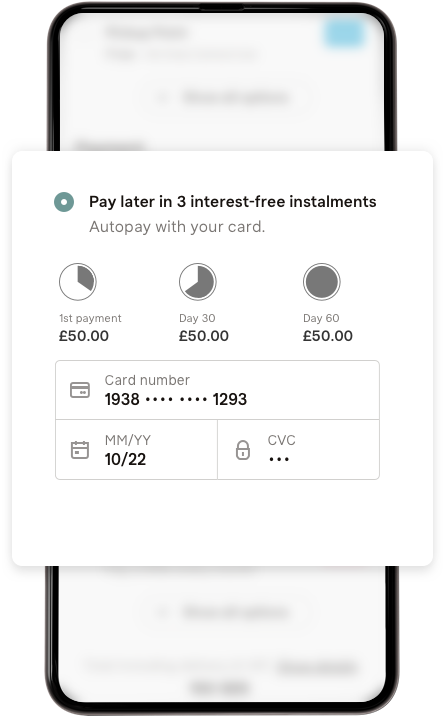 Pay in 3 instalments
Buy what you love today, and spread the cost over time in 3 equal instalments. Your chosen card will be charged automatically. No interest. No fees. Ever.
One part payment at purchase
2 further payments at 30 and 60 days
Automatically collected from your chosen debit or credit card
No interest or fees for the service - ever
No credit application required
Simple, safe and secure
---
1. CHECKOUT
Select 'Buy Now Pay Later with Klarna' at checkout

Enter your address, email, mobile and card details
2. RECEIVE YOUR ITEMS
With Pay Later when you complete the purchase your items will be shipped to you
With Pay in 3 Instalments the first part payment is taken from your card when the goods ship
3. Pay 30 / 60 DAYS LATER
With Pay Later enjoy your goods and pay 30 days later
With Pay in 3 Instalments the two remaining payments will be taken from your card at 30 days and 60 days after goods were shipped
---
It's all about smoooth (yes, with 3 ooo's). Klarna is Europe's leading alternative payments provider and a newly-licensed bank, which wants to revolutionise the payment experience for shoppers and merchants alike. Founded in Stockholm, Sweden, in 2005, the fintech unicorn gives online consumers the option to pay now, pay later or over time – offering a trusted, frictionless and smoooth checkout experience.
With Klarna, customers only need to provide top-of-mind information to complete a purchase. At the core of Klarna's services is Pay later, which lets you check out items in your own home before you pay.
Klarna now works with 100,000 merchants to offer payment solutions to shoppers across Europe and North America. Klarna has 2,000 employees and is active in 14 countries.
Shopping with Klarna
You can review your latest buys and settle your monthly statement at any time by logging in at www.klarna.com or by downloading the Klarna app.
If you need further assistance you can contact our customer care team for free, or use our online chat service.
Peace of mind with Klarna's Buyer Protection
You only pay for goods you receive. If you don't receive what you ordered, call customer services and we'll help resolve the issue.
Call us on 020 7240 3535
---
Frequently Asked Questions
Once your order is confirmed, you'll receive an email with payment instructions within two days from Klarna. You'll then have 30 days to try on your order and only pay when you're happy. Complete the payment online, at your convenience, with no extra cost. You can pay via credit or debit card at www.klarna.com/uk
To use Klarna's pay later options you must be at least 18. Whilst this option is widely promoted, Pay later is subject to your financial circumstances. When choosing Pay later, our assessment will not affect your credit rating.
Do Klarna Perform a credit Check?
Klarna may run so-called unrecorded enquiries (or soft credit searches) that do not affect credit scoring and are only visible to you and Klarna, but not visible to other lenders. Neither Klarna nor REGENT gifts run credit searches against you that could impact your credit rating.
What happens if I don't pay KLarna?
Payment is due 30 days after the item is shipped. To help you pay on time, we'll alert you two days before payment is due – you'll receive email reminders to pay – and, if very late, we'll also send you a text or letter, too. If you fail to pay Klarna for your order, your credit score will be affected.
Is payment information safe?
Payment information is processed securely by Klarna. No card details are transferred to or held by REGENT gifts. All transactions take place via connections secured with the latest industry standard security protocols.
Can I pay before the due date?
You can pay for your order at any point after you receive the email from Klarna with the details of your payment on. Just follow the instructions on this email to pay for your order.
What happens if I return items?
Once REGENT gifts has received the return (partial or full) and you have received confirmation of this, an updated statement will be sent to you by Klarna if you've made a partial return. With a full return, your statement will be closed.
IF i have questions regarding payment who do i contact?